Contact us
Jiangsu Sanling Abrasive Co., Ltd.
Address: Environmental protection industrial park by three road on the 18th, Yancheng, Jiangsu, China
Post Code:224003
Sales head office:
+086-0515-68603077
General manager office:
+086-0515-68603098
Overseas Division:
+086-0515-68603078
Fax:+086-0515-68603000
E-mail:sanling@sanlingcn.com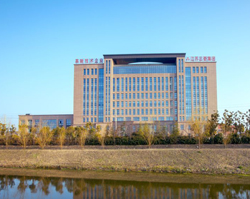 Jiangsu Sanling Abrasive Co., Ltd. established in 1964 (grew out of Yancheng Corundum Cloth Factory). Now we are ¡°Five Star Enterprise in Yancheng¡±, ¡°Vice-director Member of China Coated Abrasive Association¡±, ¡°National High-technology Enterprise¡±. We mainly produce resin abrasive cloth, soft cloth, high quality sand belts cloth, etc. which widely used in metal and wood polishing industry, ship and airplane industry. ¡°Sanling¡± brand was assessed to ¡°Famous Brand of Jiangsu Province¡±, Sangling abrasive cloth was assessed to ¡°Famous Product of Jiangsu Province¡±, Sanling Technology Center was assessed to ¡°Province Grade Technology Center¡±. Now we have about 400 workers and RMB 200 million assets. These years, Sanling developed in a high speed which called ¡°create a new Sanling within 3 years¡±. In 2002 we moved from old factory to our first new factory, in 2005 we built our second new factory, and in 2009 we started to build our third new factory which will have 8 production lines. These three big changes are Sanling¡¯s three steps to become the leader of China abrasive industry.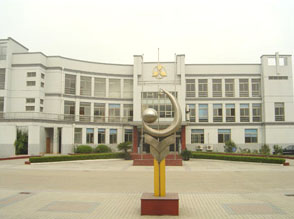 First step, since 2002, Sanling has been China top seller of resin abrasive cloth rolls for many years. This is the best record in China abrasive industry field. Second step, since 2005, Sanling has got the most advanced technology and new products development ability. Sanling is the first factory which imported coated abrasive production line and technology from Germany and South Korea. We developed 15 kinds of high quality coated abrasive new products, which are already widely used in China market, and took place of the foreign abrasive products. Third step, since 2009, Sanling has been building ¡°China coated abrasive industry research and produce base¡±, which lead the development of whole China abrasive field.