Contact us
Jiangsu Sanling Abrasive Co., Ltd.
Address: Environmental protection industrial park by three road on the 18th, Yancheng, Jiangsu, China
Post Code:224003
Sales head office:
+086-0515-68603077
General manager office:
+086-0515-68603098
Overseas Division:
+086-0515-68603078
Fax:+086-0515-68603000
E-mail:sanling@sanlingcn.com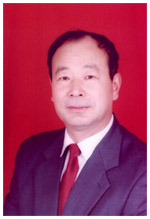 Here is a window of information.
Here is a world of coated abrasive products.
Here, you can know more about Sanling.
Here, you can get close to the coated abrasive industry.
Maybe you have not been here before, we are waiting for your coming, and wish you great success sincerely.
Maybe you have been here before, we appreciated and look forward to further cooperation with you.
We are assiduous, to draw the most beautiful picture of future.
We are pragmatic, to achieve the great destination of Sanling company.
From 1964, through half century efforts, from nothing to success, from dream to reality, we left our footmark on the road of ¡°abrasive whatever uneven¡±, and achieved the high-speed development of Sanling. Especially since the shareholding reform in 1998, Sanling like a golden seed which flowering beautifully, has been the leader company of China abrasive industry, and keep being the top seller of coated abrasive cloth in China market for many years. Our high quality abrasive products are popular all over the world, and lead the technical development of abrasive industry.
Development has no end, innovation has no limit. On the new journey, we designed a new map of development, depending on ¡°technical innovation¡±, ¡°human resources¡± and ¡°steady quality¡±, we are now building ¡°China coated abrasive industry research and produce base¡±. ¡°Develop, advance, realistic, innovate¡± is our company¡¯s policy, we would like to create beautiful future with our friends all over the world.